(March)'s Highest-Rated fic by reviewers:
A Better World by The Spirit of Evil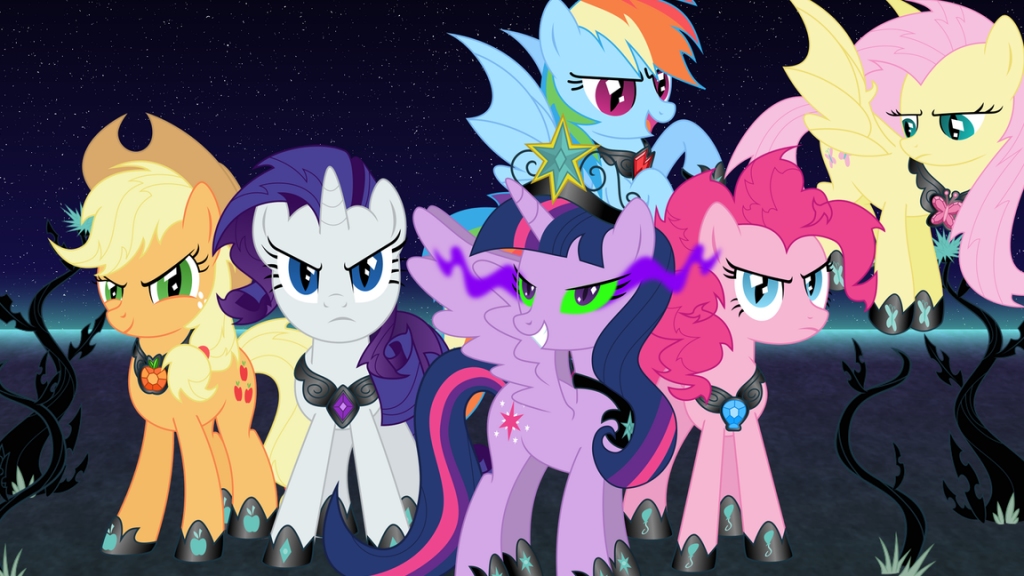 The cutie map sends the mane six to an alternate universe where villainy and disharmony have been eliminated, and their counterparts ruthlessly enforce Harmony. In their most difficult friendship mission yet, Twilight and her friends will find their strengths, philosophy and morality tested to greater lengths than ever before.
Link to Review
"Honest criticism is hard to take, particularly from a relative, a friend, an acquaintance or a stranger."
-Franklin P. Jones
We accept any and all stories.
When you join this group, please check out the new pinned threads.
We don't sugar-coat things all that often: we review stories and say if we like them or not, and why. We don't hate on the writer; we focus on the story, on the reasons we give for liking/disliking it, and the justifications for why.
This is a sibling group to (and was mostly inspired by) the Rage Reviews Group, which can be found right here. They are an awesome group who aren't afraid to tell it how it is! We also must thank this group right here, The Pleasant Commentator and Review Group, for reviewing people's stories in a non-blunt and pleasant manner. After all, there needs to be varying groups of all kinds, just to spice things up.
And if you want to get art for said reviewed or criticised fic, why not go over to the Art for Fanfiction group?
Once a story has been reviewed, please post a comment in said story linking them to your review, give them the Badge of the Blunt Reviews Group (below), and someone will send it to the Reviewed Stories folder.
---
Group history:
2.02 - 17/01/15 - Submission folders are now individual. Old submission folder renamed, locked, and will be deleted when all fics are done.
2.01 - 17/01/04 - 'Story of the Month' section added to front page. Later added Group History.
2.0 - 16/12/22 - Previous stories deleted and folder system changed. Caps on story entries. Updated rules. Contributors review and/or constructive criticize (ConCrit) stories only. Started process of enrolling Contributors.
FAQ created to house questions about the new system.
1.0 - (Before 16/12/22) - Stories added to folders were reviewed by anybody willing to do so.