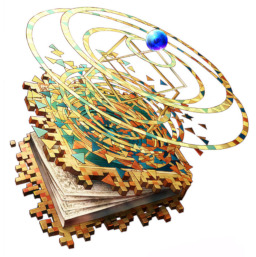 Equestria; a vast, bountiful, and beautiful land blessed greatly by sapient life and powerful mist. Seething at its brim with potent magick and seemingly devoid of malevolence, its inhabitants live and die in nigh perpetual harmony, under the protective wings of their ever vigilant diarchs, the Princesses of the Sun and Moon.
But Fate would never be so kind as to remain as such for so long.
Like the delicate weave of a spider web struggling against the distant howls of a maelstrom, the facade of utopia begins to crumble as an otherworldly wanderer is thrust into their world. He forgets himself and knows nothing of this world, but is an ominous and unwitting herald to the advent of an impending change. Meanwhile, immortal eyes cast an ambitious gaze at the untainted realm, desire fervently set ablaze past meager wantings of mere godhood, which it will have at the natives' greatest expense.
Will our heroes hold fast to their mettle and save their world from the another plight greater than all those they have faced, or will they let themselves be crushed under the sheer weight of adversity?
Let the answers reveal themselves as the tale unfurls by the life of a Zodiac Brave.
***
Update: The overhaul will be completely separate from this one. Sorry for wasting everyone's time. It's just that things felt convoluted with this story now that I look back. I will do my best with the new version, however slow it may be. Again, deepest apologies.
Chapters (10)