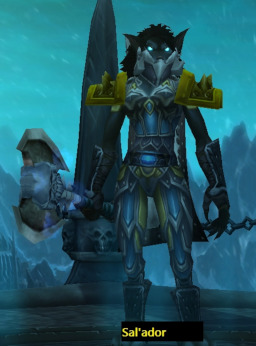 Hello, I am Jenna or Sal'Ador now that I have arrived in equestria, I am a Deathknight Worgan that is gonna have to fight powerful forces of evil, become a hero in these pony's eyes, and all in the while running away from two princesses and 6 ponies that think i'm evil due to a... traumatizing event a few thousand years ago.
So with my weapon and a horde of timber wolfs by my side, I head north to where ice is everywhere to make my new empire there and maybe fight a few evil overlords in the meantime.
Now how do I survive in a world as a undead wolf human hybrid that is filled with anthro ponies?
Chapters (5)