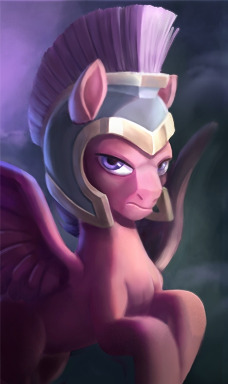 As the Pre-Equestrian Era approaches its end, a new society surfaces. Corruption prowls the land and the encroaching Gryphon army seeks to lay waste to the three pony tribes. However, a much more dangerous threat is dwelling within, a threat that could destroy everything that ever existed and will exist.
Two millennia into the future, Equestria is entering a new, prosperous age. When the researchers of the Canterlot research branch initiates a project that will allow ponies to peer into history, a secret sealed since before the Hearth Warming is unveiled. An experiment with recreating tangible virtue history goes wrong, possibly changing the very history of Equestria... for better or worse.
---
ON HIATUS INDEFINITELY
Beware of spoilers in the comments section. Artist is here though the image source can no longer be found (removed from deviantart).
Chapters (2)