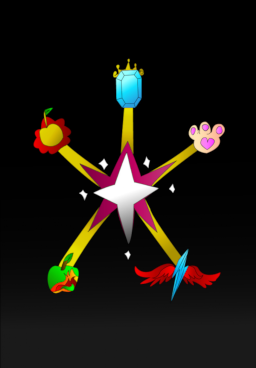 It was just a normal day for Ponyville, meaning a bunch of ponies from the future wound up scattered around Ponyville. Princess Evernight reaches Princess Twilight first and explains the situation: Children of the Elements of Harmony (and a few others) managed to travel back in time and are stuck in the past. They have a way to contact the future, but it'll take a while to gather the necessary supplies for teleportation and how to contact their friends. So for now, Ponyville and a few of its fine residents are looking after their future children. Time for some family bonding!
Big thanks to CaioCoia for making the cover art!
Inspired by the game Fire Emblem Awakening.
Chapters (3)