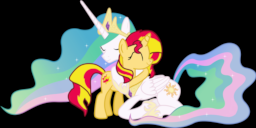 Something's been on Celestia's mind these days. Luna can tell by the way her sister is acting, something isn't right. But is Luna prepared for the truth that her sister has been hiding for years?
---
Permission to use artwork from BreezyBlueYT on Deviantart, thanks a bunch!
Check out the previous version here!
Chapters (1)