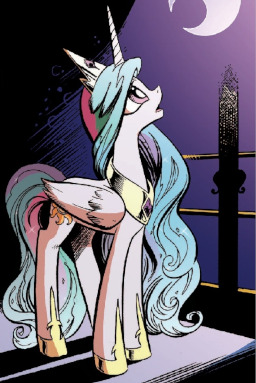 A ruler bears responsibility for everything that happens to their subjects. Be it the tragedy resulting from an accident, or acts of evil causing terrible disasters.
Princess Celestia has brought prosperity to Equestria after her return from exile from the throne, despite the initial distrust between her and her ponies. But with the return of Nightmare Moon coming closer, she stands to lose everything, and is forced to ask herself what makes a good ruler.
And if she's ever been one to begin with.
Chapters (1)