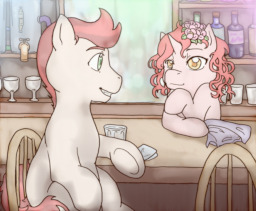 Fun. Everypony should have it every once in a while. And Subtle Touch is more than willing to help those in need of some on their way.
But sometimes, it's hard to find, especially when you're as out of place as he is.
Well, if fun won't find you, then you'll just have to find it.
---
Set in the Quill & Blade universe by Anzel and Crystal Wishes
Cover art by Rossby Waves
Chapters (1)