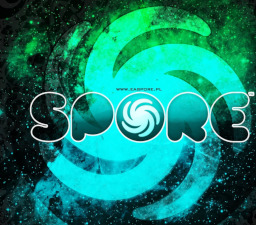 Source
After the defeat of discord, Celestia and Luna see a prophecy engraved in the stars. Unsure of weather it was the result of the chaos lord's magic, or a actual prophecy, the sisters contact the elements of harmony to help the investigation.
In the Celestial Sea, a small meteor crashes into the surface from a planet long lost, sinks to the ocean floor and breaks apart, sending thousands of tiny little unique cells into to the once peaceful sea.
[Unfortunately the story is on hiatus because of this horrid thing called real life. More info can be found here
UPDATE: This is story is gonna be back!
Featured on 31/5/17! Thank you all so much!
Featured again on 3/6/17!
Cover art from here ---> http://hakeryk2.deviantart.com/art/Spore-Wallpaper-2-90913471
Chapters (6)