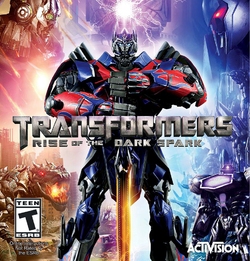 Source
Three years have passed since the battle at the Crystal Empire resulted in the vanquishing of the Autobots and Decepticons from Equestria. Now the only remnants of these machines is the statue garden dediciated to them.
But now, the rules have changed.
When an old relic comes to Equestria, a vile bounty hunter seeks to reclaim it and rekindle the dreaded war that transpired on Equestrian soil.
The Dark Spark has returned. And now, it will bring upon the Age.... of Extinction.
Chapters (8)