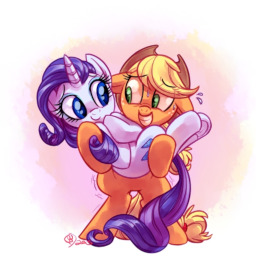 Rarity and Applejack.
Applejack and Rarity.
Not two ponies anyone would have expected to get together. And certainly nobody would expect them to stay together. But, when is love ever what you expect?
---
A shipfic taking place over the course of a year and a half, with a chapter for every month. Chapters are standalone (unless otherwise noted) and may be published out of order.
---
Cover art by White Diamonds.
Chapters (4)