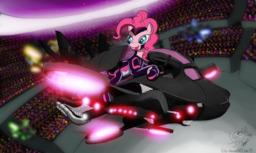 An Equestria without earth ponies. That's how it is thanks to a dark past 500 years ago and now back in the present Spike is on a mission. With support from unlikely sources he has to seek the way to help Equestria survive the great famine.
Would appreciate if you give critique/comment and likes/dislikes. This is my first story. EVER.
Thanks to the awesome 2135D for the neat artwork.
Thanks to enti0 for inchapter artwork. really awesome.
BIG Thanks to my new co-author Chronocrosser.
Thanks to nioniosbbbb for permission to use of his OC "Lionmane"
Chapters (9)