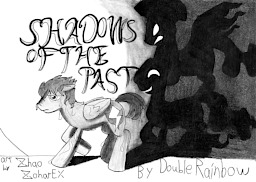 Story is a sequel to A Path Long Forbidden (must read first).
Ever since Flash had his incident, he has been regretting his decision, and is now has the pressure of possibly losing his job he worked so hard for and losing a close spot to his beloved Princess Twilight Sparkle.
Flash is now suffering from depression, and with nopony wanting to talk to him anymore, Flash questions his sanity, and, in what direction will his life go as he struggles to pull himself out of his depression. Just how long will it take for Flash to finally crack, or with somepony help him before that day comes?
Cover Art Done By ZhaoZoharEX.
Chapters (14)