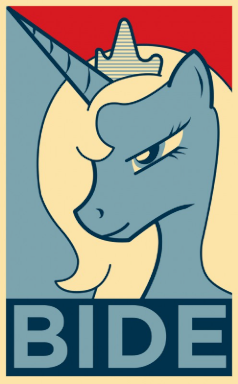 (taken from a spark of TCB: new universe: mankind trumphant by chatoyance
and edited by the 20% cooler Kaliedo Clockwork)
a thousand years have passed since mankind had met, learned, and distroyed the land known as Equestria.
they had decapitated and sealed away the princess known as "celestia" and created a labor force of ponies to do the businesses bidding.
but what if they were wrong. what if instead of destroying equestria.. the just distroyed the link between the worlds?
Chapters (5)