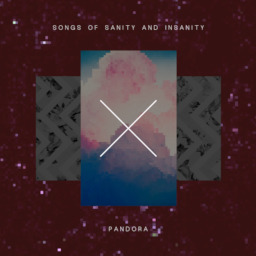 (Originally titled Unexplained Hatred)
My name is Adrian Decimus. For years I was the scourge of society because of chaos magic beyond my control, something that had surrounded me since the day I arrived in Equestria. Now, things are changing. Princess Celestia and Twilight have helped me to nullify the chaos magic, and according to old artifacts I am meant to fall in line with the Elements of Harmony and protect them while they carry out the crown's bidding.
Things are brewing on the horizon. Things neither the crown nor myself saw coming. Things that the Elements are going to need me for.
* [] * [] *
The first six chapters of this fan fiction were written three to four years ago, and as such they are... not the best writing. I do an okay job summarizing the "prologue" to this story, so it's not actually necessary you read the first six chapters. You can if you want, of course, but seriously... prepare to cringe. The only thing you have to read before Song One is the first half of Song Zero's introduction, and the only reason I'm coming back to this story was because I think I left it off in a place that it can really thrive from if I do it right. Don't mind the dislike/like ratio, all of those were back from when this story was taking its first few chapters seriously.
Chapters (7)