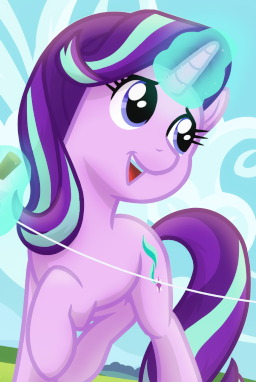 Source
Starlight Glimmer wakes up on the campus of a magic school, unsure of how she got there.. After wandering around, she finds a group of ponies that are also stuck in this place with her. Unable to use magic to open the doors, and unable to fly out due to a magical dome, the ponies have to find a way out and fast. But that isn't all, it seems some pony has a very particular set of 'rules' for the ponies to follow while they are trapped. The rules are pretty simple for a pony to grasp, but some of them are... 'strange' by all means.
It's up to the group to get down to the bottom of what's running this freakshow and what's keeping them trapped in this place. If they can find any way to escape, they need to find it quickly before things go haywire.
But, if they really want to leave, they must look at the rules as carefully as they possibly can, and most importantly... try not to get caught.
Chapters (2)