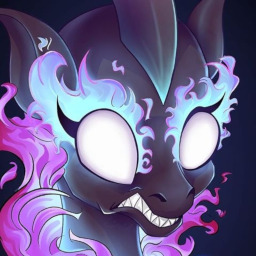 Source
This story is a sequel to Canterlot Bridge
---
Equestria's Dark Universe
Previously: Canterlot Bridge
Next: Coming Soon
---
Autumn Blaze is welcomed to Ponyville by her new friends, including non-other than Princess Celestia. However, when something makes Autumn angry and loses her cool, it's up to her friends to remind her that she isn't a monster, but one of their best friends.
Proofreader/editor: cccvvvttt
---
Contains sustained threat
---
Image owned by: This Person
Thanks for getting this story over 650 views! I'm so sorry for the lack of updates, as I have been busy with college and other IRL situations.
Chapters (3)