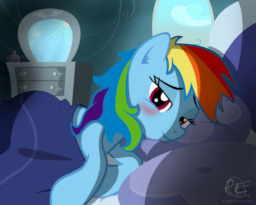 Source
Winter is coming, and Neocros, publicly known as Samneo, is stuck inside his cabin with Rainbow Dash. The two spend the night inside the cabin, and Neocros expresses something that he's been working on for the past few months or so.
For CategoricalGrant's contest here
Honestly, this story feels like a Christmas Special, even though this story is not canon to The Water Dragon. This story is a stand alone fimfic.
These songs inspired the fic:
In the beginning of the chapter
Spanish Wolf [Spice and Wolf AMV]
when Samneo sings for the first time
Fire Emblem Fates - Lost in Thoughts All Alone [Full English Version]
I found some art that I know of!

Chapters (1)