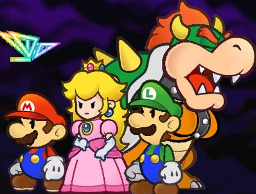 The Mushroom Kingdom never takes a break when it comes to the invasion of Bowser and his minions. However, things take a different turn this time when Princess Peach gets kidnapped and taken away by a new evil force to a place called Equestria.
Now, Mario and Luigi must team up with Bowser to collect certain valuable items for the mysterious figure in exchange for Princess Peach. Little did they know that they're not the ones looking for these Equestrian items...
NOTE: This story takes place before Season 8. I do not own Paper Mario or My Little Pony: Friendship is Magic. All rights reserved go to Nintendo and Hasbro.
Chapters (19)