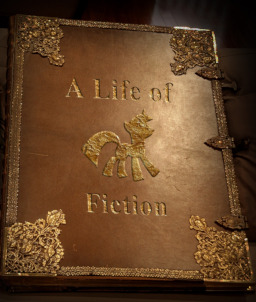 Twilight Sparkle is at her laboratory, underneath her castle, a place she considers free of distractions. A place where she can experiment and push the boundaries of physics and magic.
Pushed, she did. She wanted to see if there was more. Now she knows there is.
The wall shatters. And it shatters her.
Made for the Rage Review's 16th contest of F*** THIS PROMPT (A character breaks the fourth wall)
Chapters (1)