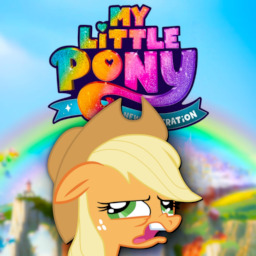 No one is quite sure why "A New Generation" turned out the way it did, though evidence points to Applejack and her... less than charitable views on certain topics.
---
Set after the end of Season 9. The timeskip is non-canonical in this story.
Cover image is an edited version of the A New Generation poster with a vector Applejack found on the internet. If you know the original source of the Applejack image, please post it in the comments and I'll update the description.
Chapters (1)