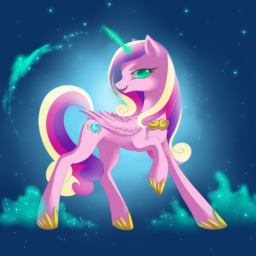 Changelings feed on love. Ponies have a Princess of Love. Even though she failled at the Canterlot wedding, evil plans are worth trying again.
Chrysalis wants to steal Cadance's identity again.
Cadance insists that she do a better job of it. This time, she will not stand for sub par acting.
Chapters (4)