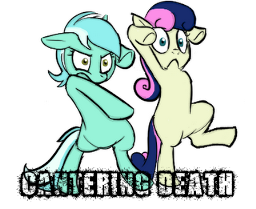 NOTE: There may be spoilers in the comments. Read them at your own risk!
A mysterious viral outbreak grips Equestria, threatening the very life of the country. In an effort to stop the infection, Princess Celestia orders all individual settlements within Equestria to be quarantined. Can Twilight Sparkle, along with the other Elements of Harmony, figure out the cause of this horrific virus and put a stop to it? More importantly - can they survive?
Rated M for Violence, Adult Content and Language.
Chapters (23)