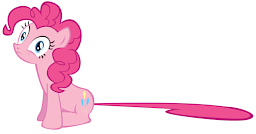 When a young research assistant at the Miskatonic University in Massachusetts accidentally stumbles upon a translation in an ancient, forgotten text, three worlds that were never supposed to have met become instantly intertwined.
Meanwhile, in Equestria: through a series of eerie and unexplainable events, the ever-studious Twilight Sparkle is invited to participate in a research team, whose goal is to decipher recently unearthed ancient Equestrian texts.
What she finds is indeed unexplainable. Sometimes, there are just no words for the old ones.
Chapters (6)