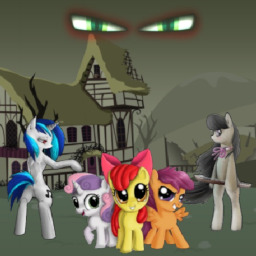 This story is a sequel to A Filly's Tale
---
The forth installment to the series is here!
One by one the elements of harmony were killed by an evil they could not defeat... But when all seemed lost a ray of light appeared in the form of six ponies. Scootaloo, Applebloom, and Sweetie Belle race against time to find the remaining elements of harmony. But they aren't the only ones searching for the remaining elements of harmony. Two ponies are also on the hunt as well...
Will they find the remaining elements in time? Or is Equestria doomed to uncertain death?
THE RACE IS ON!!!
This is a direct Sequel to A filly's tale and takes place ten years later after the events of the story.
Chapters (5)