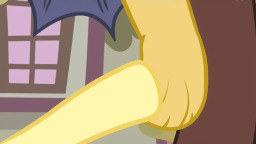 Inspired by Elemental and written in a frenzied haze, one author tries desperately to make a fluttercord fic loosely based on the movie.
Fluttershy had always admired the Draconequus that performed feats of chaos magic in Draconequus Town, the portion of Mythic City where the species lived. She always watched his shows during her breaks from working at her father's cloud museum.
She had always considered herself his biggest fan, even if she didn't know his name. But that was for the best. After all, harmony and chaos couldn't mix.
But what if they did?
Chapters (1)