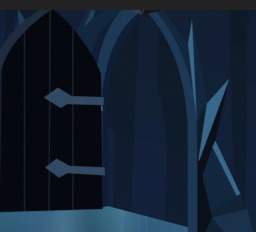 Discord and the gang find themselves hiding in a broom closet in yet another dangerous mission. Discord finds himself crowded against the back wall with a terrified Fluttershy right next to him. He'd like to let her know that he'll keep her safe.
He'll have to be quiet about it, though.
Just a little blurb I whipped up last night in a random instance of inspiration, with the typical dangerous MLP-esque advienture that I don't want to make into an entire story. I'm pretty sure it's even longer than planned just so I could throw some dumb jokes in there. But if it makes you smile, then I've accomplished my mission.
Added the tag 'OC' but he's really not that important.
If you hate anything even remotely fluttercord-related, then this isn't for you.
Chapters (1)