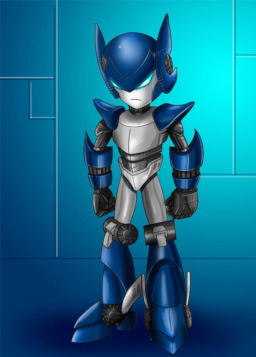 Source
A robotic scientist discovered a very rare crystal that holds immense power and things this could give her redemption for her greatest failure.
She spent months on creating the perfect robot defender of the universe, but creating this robot was a violation in her parole with the Galactic Council. The day they stormed her lab and activated the robot, she had the robot be sent to a planet far from their grasp.
This robot traveled across the universe to a planet filled with ponies, dragons, and magic. He meets the Mane Six and Young Six, and with their help, he'll learn and grow to be a great defender of the universe. He will even defend his new home against an evil robotic Empire that is after his power source. He might even discover something new about himself along the way.
Chapters (2)