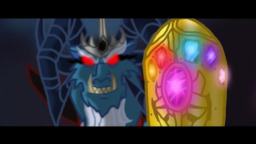 The almighty Grogar has arrived with the promise of laying waste to everything in his path, wielding the Infinity Gauntlet, which confers untold power on him.
The only ones capable of stopping him are the Avengers and the rest of the superheroes in the galaxy, who must be willing to sacrifice everything for the greater good.
Captain Equestria (Applejack) and Iron Girl (Twilight Sparkle) will have to iron out their differences, Black Panther (Daring Do) will support with his troops from Wakanda, Rainbow Dash and the Guardians of the Galaxy and even Spider-Girl (Luster Dawn) will join, before that their plans of devastation and ruin put an end to the universe.
Will they be able to stop their biggest opponent to date?
---
Based in the MARVEL's movie "Avengers 3: Infinity War"
Chapters (11)