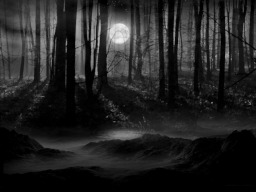 Four ponies embark on a two day hike into the wilderness that is the Everfree forest, but fail to return. The proceeding investigations and searches are eventually called as the bodies of two of the missing group are found, as well as a journal belonging to a pony by the name of Cath Amber.
Sorry Twilight, you are incorrect. That is not a true Windigo.
Cover photo found on:
http://us2.forward-to-friend.com
Because I can't draw worth anything.
Chapters (21)