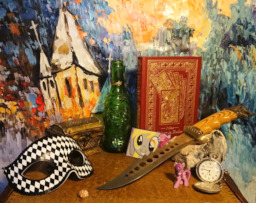 Sunset Shimmer agreed to take someone to Equestria. Eventually, she got Princess Twilight to allow the trip by claiming it was a date to go see a play. This was their experience.
A great many thanks to Winternacht for editing.
Edit: Done as a challenge from Moonshot to write in 1st person without using any dialogue and with a 2nd character involved.
Take a look into the Kaleidoscope.
Chapters (1)