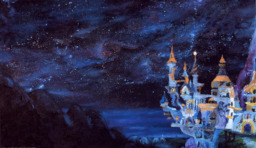 Source
It has been about twenty years since Dusky Rose had a particular talk about friendship with Princess Twilight when she was one of her young aids. Now she has a daughter, Rose Blossom, that doesn't see friendship as important. Dusky Rose tells Rose Blossom about the Princess and her friends before sending her to the Friendship Festival to learn more.
This story happens several years after Honey_Habanero's The Circle of Friends. I highly encourage you to read it, even if you don't read my follow up.
A massive thank you to The Red Parade for helping me with the story.
The cover art can be found here: Canterlot Night by Tridgeon
Chapters (2)