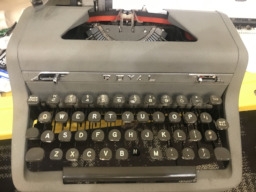 Twilight gave the Young Six an assignment before leaving on a trip. To write a letter to her about a friendship lesson each had while she was away. Now that she has returned she cannot wait to read the letters that they had written. As she sits to read them she realizes that a letter is missing.
This story is a lipogram in tribute to the typewriter that broke at Bronycon2019. For those that don't know, a lipogram is a composition in which the writer chooses to not use a certain letter, or letters, from the alphabet. The letter in question for this story is the same letter that broke on the typewriter. The letter n.
Also many thanks to Csquared08 for editing the story for me.
Chapters (1)