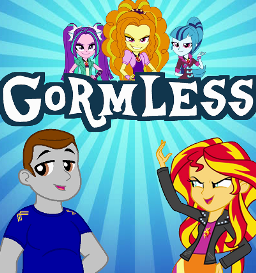 He is without question the Marquis of Inattention. He lacks everything and he'll reject it all without mention. But don't be fooled by his tenure at their school; he will find his way... at least that's what they say.
Everyday is an ordinary day... since as they fly, he's an ordinary guy.
...
Rated T due to high school imagery and immaturity.
Fair warning: updates will only be available on an "as-is" basis due to my overall lack of ambition, energy and desire, so don't expect me to adhere to any particular schedule. If you choose to follow my story for whatever reason, you'd better be prepared to wait for a good long while in-between chapters.
Cover art has been provided by an anonymous donor. My thanks.

Update for 3/18/2019: Out of hiatus temporarily. I also had to tweak a few details in Chapter 2 to account for the "Schedule Swap" short.
Chapters (4)