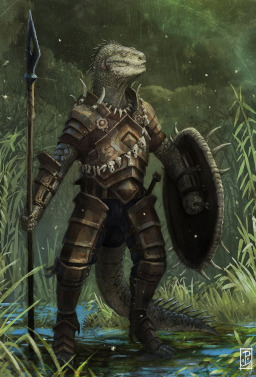 Wow, I can't believe I get to go to Equestria. This is great. Oh, My name is Eddie. But you can call me Razor. I'm an Argonian. What's a Argonians? Well, Argonians are bipedal lizard like creatures that can breath underwater and are immune to poison. I was sent here by Princess Luna to warn the ponies about Queen Chrysalis' return, but first I got some exploring to do.
This story is set in The Chess Games of The Gods and this Non-Canon.
Note: I changed the tag to comedy because everyone needs a laugh every now and then as well as changing it to human because he's gonna mention humans and will have flashbacks about himself as a human.
I changed the tag from Crossover to Anthro because, Argonains are bipedal lizards.
Chapters (20)