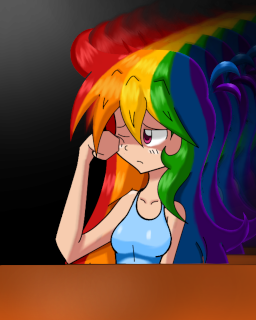 Rainbow Dash is moving house and school. From Cloudsdale to Ponyvile. Cloud High to CHS.
~~~
It has been around 3 weeks since Rainbow Dash said goodbye to everyone she ever trusted. It had been about 3 weeks without seeing the beautiful, calm, warm smile of a guy called Soarin Skies. She missed him, and everyone else. She missed him a lot. She can't hold her feeling in anymore, so... She tells him. Soarin. How she feels.... But, not every story has a happy ending... Or is it the end?
~~~
Based off what I did...

Chapters (2)