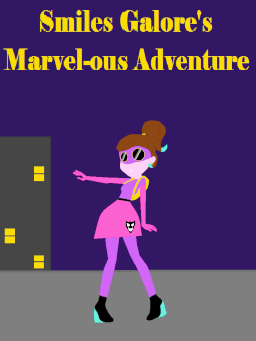 Smiles Galore is a normal earth pony, or as normal as one can be when you have the ability to break the fourth wall, a roommate who manages to burn smoothies, and a secret double life as the snarky, wisecracking defender of the city. So, not very normal.
But her life gets even weirder when she is suddenly transported to an alternate universe where the master race is some sort of intelligent ape... And many of said apes have powers even wilder than hers.
I do not own Marvel or Mlp. Please do not sue me, as I don't understand all that boring legal stuff.
Additional tag: Dark
Chapters (5)