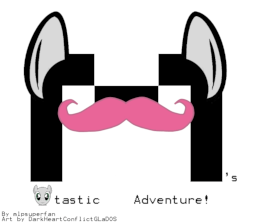 Source
Markiplier was busy recording another video when he disappeared off the face of the earth. When he wakes up, he has three questions. One, why is he a pony? Two, how does he get back? And three, why the buck is Wade here too?
Rated teen for language and fight scenes.
WARNING: May include moments of Markiplier awesomeness. Scratch that, WILL contain Markiplier awesomeness. Also includes Wade and several bad puns. Also, I should probably stop talking.
Thanks to DarkHeartConflictGLaDOS for the cover art!
Written by chrisharte97, edited and spellchecked by me.
Chapters (1)