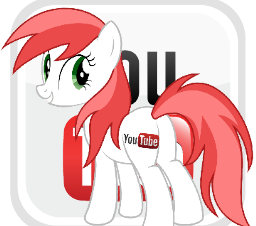 All of our favorite YouTubers have randomly dissapeared to a strange and unknown place...
Twilight Sparkle has no idea what to do when dozens upon dozens of ponies tumble from the sky into the center of Ponyville - one thing is obvious, though, and it's that these ponies were not ponies from the start. Now, Twilight needs to figure out where to send these ponies, how to get them there, and learn more about the creatures they once were.
This is one of the hardest tasks Twilight has ever attempted, but she can do it with the help of her friends... Right?
**Edit**
OMG... The popular stories page on the first day? Seriously?! Thank you guys so much!!!!!!
Chapters (2)