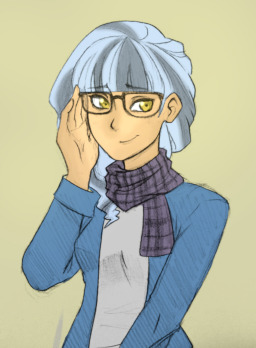 Cloudy Skies daughter of Pinkie Pie has always been very clumsy. She and her parents just thought that she would grow out of it. But now as a teenager, she stills face terrible clumsiness. When she has to get glasses, she feels lower than she has ever felt. But with a little help from her friends, she discovers a lot with her new look.
My entry for the Kilala FanFic Contest. Description:
http://kilala97.deviantart.com/journal/Contest-and-Fanfic-Contest-511352099
Fun Fact: "As Cloudy got older, she was still very clumsy. Turned out her eyesight was just bad. So she got glasses."
Chapters (1)