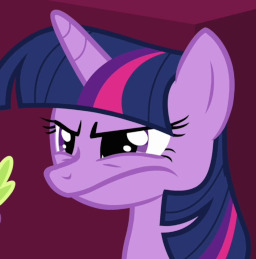 Yeah, so one day surfing the interwebs for pony stuff (ahem,ahem FANFICS ahem ahem), I passed out, and when I woke up, my hair had a great big blue streak in it. At least it was finally long. So yeah, I'm turning into my OC and it's really uncomfortable. Just so you know.
---
This story is part of the OTVerse.
Pre-read and edited (partially) by the ever-amazing Graglithan the Greater, GreyCait, and Bluemoon1996.
Chapters (7)