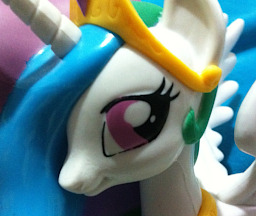 First there were rumors about Zecora being an evil enchantress, kidnapping and feeding on little foals. Then there was Gabby Gums. It seems that Ponyville loves their rumors and gossip.
How will Ponyville fare after a pony hears the comment that the town's resident human made about the Princess? Will there be utter chaos? Will there be pony on pony violence? Let's find out shall we?
11/01/15 EDIT: Small errors fixed.
(With the upvotes and views, this seems to be my Most Interesting Little Fic)
Chapters (1)