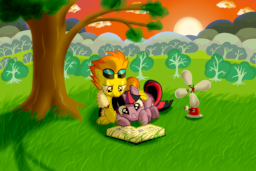 A collection of short stories with 500 - 1000 words featuring Spitfire and Twilight Sparkle. Featuring different authors of various species.
If you'd like to contribute to this just message me.
The author chooses the word for the next author
I found the image on google so whoever the artist is let me know so i can give do credit.
Chapters (2)