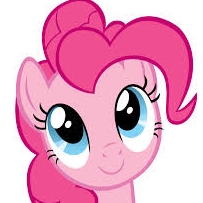 I will admit to the guilt of being a loner. Personally, I like the silence. It means more me time, rather than me and someone else time.
Oh but wait. That's right, as fate would have it, suddenly I'm in neck level expenses in covering for a particular mare that just so happened to knock on my door as though she was a freaking Jehovah's witness.
Do I have time to learn about the almighty god, Pinkie Pie?
No.
I don't.
To be honest, I've been saying that alot lately...
Chapters (1)