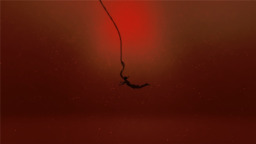 Twilight Sparkle is enjoying a relaxing day at the beach with her friends, but her peace is broken when she hears the cries of a child in distress. Determined to help, she rushes towards the sound, only to be pulled into the air.
As she struggles to regain her bearings, she realises with horror that she is hooked like a fish.
---
This fic is part of the A New Empathy-series, but can be read on its own as a stand-alone story.
SCP-2468 was written by "Doc_Sanford".
Huge thanks to The Sleepless Beholder for prereading this fic!
Chapters (1)