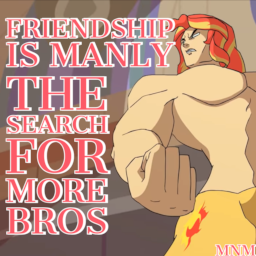 This story is a sequel to Friendship is Manly
---
Several months after the return and defeat of Discord, the Elements of Broship, plus their draconequus and minotaur bros, are called upon to help out at the Canterlot Wedding.
However, not everything is as it seems. With a looming invasion and a doomed defense thanks to an incompetent military leadership, will the Elements of Broship be able to save the day?
Rewrite and revival coming soon.
Chapters (1)