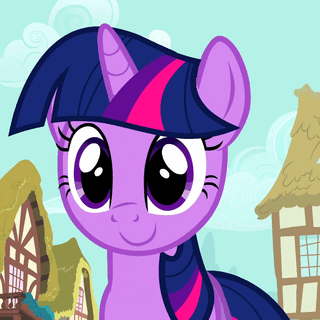 Story Commissions!
$12 per 1k words
Commission Slot 1: TAKEN
Commission Slot 2: TAKEN
WAITING LIST
Slot 1: BronyZandermon
Slot 2: Technophile34
Slot 3: LW7
Slot 4: Secret_Brony
Slot 5: Maddlypiggypiggy
Slot 6: EMPTY
Outline Commissions!
One-shot Stories:
$8 per story
Examples of My Work:
Cute GIF of the Week!
Little Bits and Things!
Patrons:
Founder of:
Admin of:
Blogger for:
Equestria After Dark
Plagiarism Counter:
The Slow Blow: 1 time
I'll Always be Here for You: 2 times
Scratching that Insatiable Itch: 1 time
Love that Only a Father Can Give: 1 time
YouTube Readings:
Scratching that Insatiable Itch
Vinyl's Early Morning Birthday Surprise
---
I'll Always be Here for You Cover Time-lapse
Ongoing Projects!
My Filly, Nightshine

Jason's life has grown dull. After months of living in Ponyville, he can't shake the feeling that there is a void in his life. Then, one day, as he watches a family play in the park, an idea sparks within his mind: why not adopt a pony of his own?

13,767 words · 5,756 views · 966 likes · 52 dislikes
I'll Do Anything for You

Twilight and Rainbow have just started a new life with their newly-adopted daughter, Scootaloo, but the filly's old parents have returned with a vengeance.

18,006 words · 6,918 views · 824 likes · 66 dislikes
Without Someone to Love

Princess Luna is fed up with her life. She fears that her position of power dissuades possible romantic interests, and she's all but given up on finding love. That is, until she accidentally brushes against the dream of none other than Discord.

2,306 words · 1,073 views · 151 likes · 12 dislikes
My Best Work!
My Filly, Nightshine

Jason's life has grown dull. After months of living in Ponyville, he can't shake the feeling that there is a void in his life. Then, one day, as he watches a family play in the park, an idea sparks within his mind: why not adopt a pony of his own?

13,767 words · 5,756 views · 966 likes · 52 dislikes
I'll Always be Here for You

After Rainbow finds Scootaloo trudging beneath her house in a vicious snowstorm, she takes her in, only to discover something shocking.

89,762 words · 30,360 views · 3,290 likes · 140 dislikes
I'll Do Anything for You

Twilight and Rainbow have just started a new life with their newly-adopted daughter, Scootaloo, but the filly's old parents have returned with a vengeance.

18,006 words · 6,918 views · 824 likes · 66 dislikes