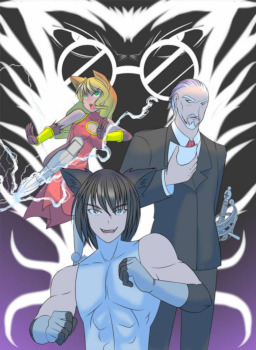 Source
This story is a sequel to The Tale Of A Lost Wolf
---
In order to achieve the power he seeks, Trider leaves his friends in Equestria and returns back to his planet. But when he arrives he is faced with a world that has changed since he left it and people that still remember his infamous past.
At the same time, his friends and allies in Equestria try to find different ways to combat the oncoming darkness that threatens to consume their world.
With the fate of two worlds on his shoulders and only a year given, Trider treads forward, gaining new friends and enemies, while also facing the sins and mistakes of his past.
Chapters (8)