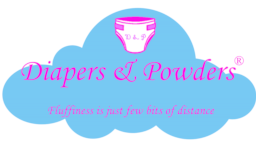 When you must wear diapers practically all the time, you not only learn how to endure critics' constant gaze and ponies calling you weird names, you also learn tons of interesting things about the different diaper brands, how much they hold, which size is better for any kind of pony's body, how strong are the tapes or which designs and colors are available. That makes Sugar Pad, a kind mare who only two years ago moved to Ponyville, the perfect candidate for this job in front of the Diapers & Powders subsidiary in this small town. But in an unusual specialized store, interesting things could happen, unusual clients with unusual needs and likes, clients who really don't want to be in there but really need it, and tons of different situations to take part of. That's what Sugar Pad must do every day in this job.
Once again thanks to my good friend Squigges for being the editor of my story and helping me to improve my writing every day.
Warning: This story is strongly related with diapers and contain few scenes of diaper usage, please avoid reading it if you consider those topics weird.
Chapters (1)