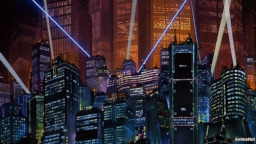 Inspiration: All of the Octavia mobster pictures. Seriously, where did they come from?!
Canterlot is in a glorious age. Its economy is at its peak, its police force is one of the best in all of Equestria, and it has had many scientific breakthroughs over short period of time. Because of this, many of the criminal underworld want this jewel of a metropolis for themselves. Unfortunately, there is already a criminal group that has taken refuge in this city, and they are not leaving anytime soon.
If you are confused about some things, don't worry. Everything will make sense in a couple of chapters...hopefully.
Please comment on why you did and didn't like about it, and I hope you enjoy the ride. (P.S. There are going to be a lot more characters in the story then the ones stated in the character tags.)
Chapters (1)