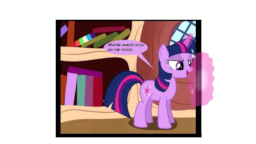 Source
Twilight Sparkle was perfectly normal-until now. For she has found a way to break the 4rth wall, and it isn't going all that well.
A, B, C, D, Twilight is me!
There she is. Run!
I have been working on using dialouge in this!
Also, this has had no others help edit yet, but will mention any that help here!
Chapters (14)